GUARANTEED TO HAVE A CLEAN ESN/IMEI AND TO BE ICLOUD UNLOCKED!
CHOOSE YOUR COLOR AND CAPACITY
CHOOSE FROM: 16GB/64GB/128GB STORAGE
CHOOSE FROM: SPACE GRAY/GOLD/SILVER
APPLECARE WARRANTY!
*FOR USE WITH VERIZON OR SPRINT YOU MUST HAVE AN ACTIVE SIM PREVIOUSLY ACTIVATED ON A VERIZON OR SPRINT PHONE.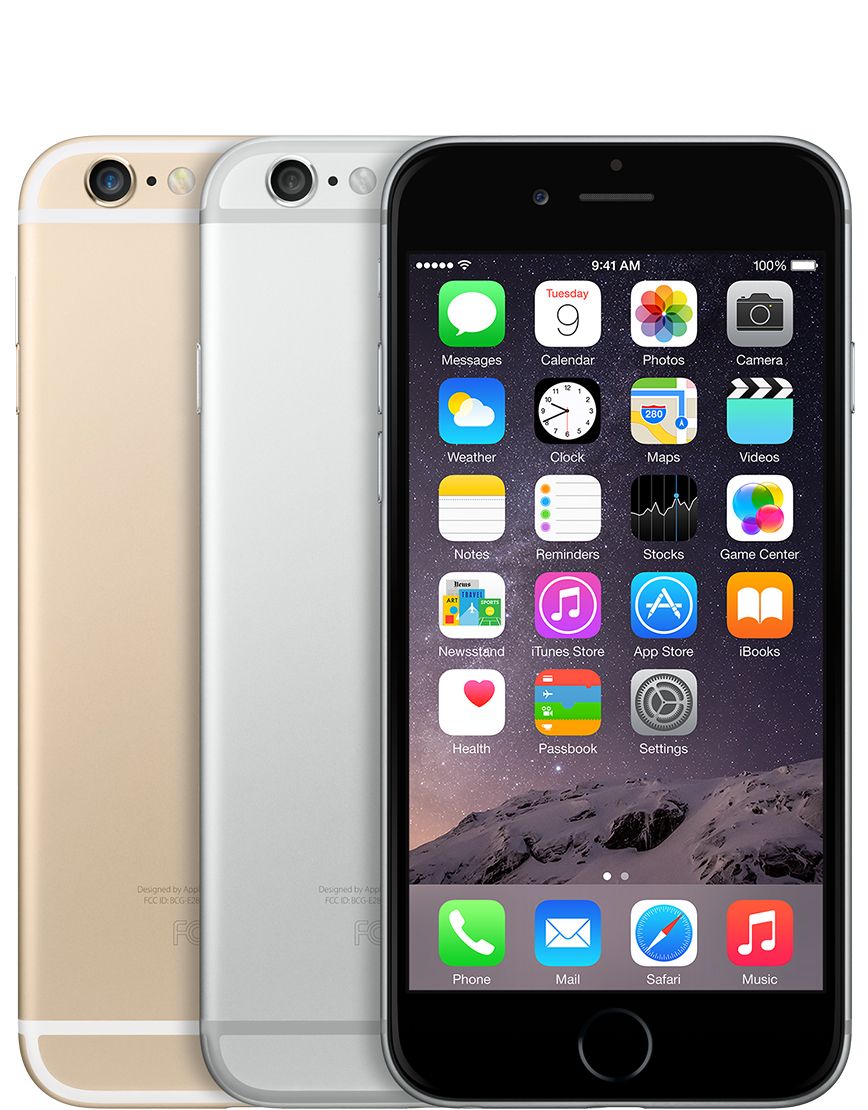 INCLUDES: IPHONE 6 PLUS, CHARGER, LIGHTNING SYNC CABLE, HEADSET WITH STORAGE CASE. PACKAGED IN NON RETAIL WHITE BOX.
SPACE GRAY MODELS
16GB - MGAL2LL/A
64GB - MGAU2LL/A
128GB - MGAP2LL/A
GOLD MODELS
16GB - MGAN2LL/A
64GB - MGAW2LL/A
128GB - MGAR2LL/A
SILVER MODELS
16GB - MGAM2LL/A
64GB - MGAV2LL/A
128GB - MGAQ2LL/A